Lighting the World with a Smile!
Mommy don't cry. If God hasn't healed me, it is because the time hasn't come. When the time comes, God will heal me.
Adelle's Story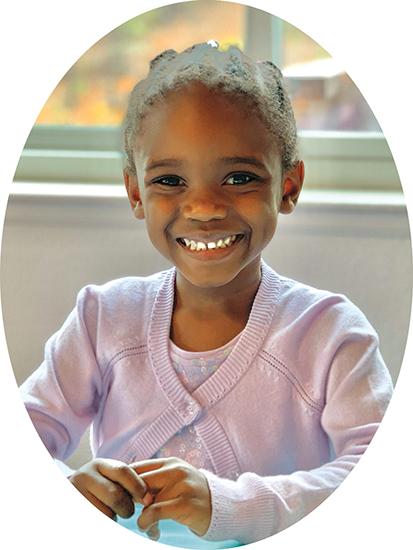 Adelle was an active 4-year-old child that loved to play and sing. She loved nature, hiking, horseback riding and swimming. Adelle was sweet, caring, and very thoughtful. She loved her family and friends, especially all her cousins. In the summer of 2020, our sweet baby girl began to get sick. She was vomiting every morning and just not acting like herself. She was taken to the emergency room and doctors discovered a large mass on her brain stem. Adelle was admitted into the hospital for further testing.
Diffuse Intrinsic Pontine Glioma (DIPG)
Through an MRI and biopsy, our worst fears were discovered when Adelle was diagnosed with Diffuse intrinsic pontine glioma (DIPG). DIPG is a highly aggressive and difficult to treat brain tumor found at the base of the brain. They are glial tumors, meaning they arise from the brain's glial tissue, tissue made up of cells that help support and protect the brain's neurons. According to the physician, she only had 6-12 months to live. The only treatment available is palliative radiation to give her a honeymoon period of six months and enough time to make funeral arrangements. We traveled to Houston, TX to see a doctor that gave us about a 25% chance of survival.
Treatments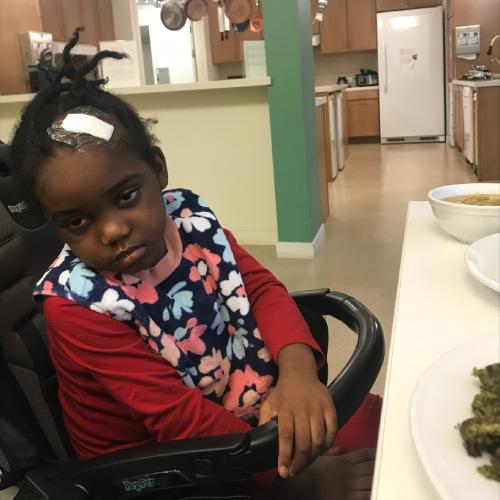 The cost for treatment was about $25k/month but with the support of our community, we raised the first month of treatment in 24 hours and in total we raised over $150,000. Adelle was on the treatment for about 6 months doing very well but the cancer began to resist the treatment, and started growing back very aggressively. In fact it doubled in size within one month. We continued traveling to San Francisco, Los Angeles, and Santa Rosa, CA and Utah seeing doctor after doctor to no avail. Through the journey, Adelle had her ups and downs. There were moments where she was doing very well and then moments where she wasn't. Although the circumstances weren't the best, her mom tried her best to make her life as happy as possible and teach her about God's love every single day. In July of 2022, the cancer started growing back again. We had an MRI scan at the hospital and Adelle had a special request for haystacks after. Adelle could eat haystacks every single day and Asian noodles. We left the hospital, picked up the haystacks and her mom sat her on the couch at home so she could eat as her mom brought in all the bags.
Out of the Mouth of Babes
Tired and exhausted, her mom looked at her and could see signs that she was declining again, and her mom began to cry. She said, "Adelle I'm sorry that I'm crying, I just want you to feel better." Adelle stopped eating and said "Mommy don't cry. If God hasn't healed me, it is because the time hasn't come. When the time comes, God will heal me." Her mom looked at her in amazement because she could not believe those words were coming out of the mouth of a 6-year-old, but she said OK! Another time, during dinner Adelle was eating haystacks in Utah and she said "Mommy, when God heals me, I'm going to praise Him. I'm going to take EJ and Micah (her cousins) and we're going to travel all over the world telling others about Jesus. EJ will preach, Micah will read the scriptures, and I will sing."
Resting in Jesus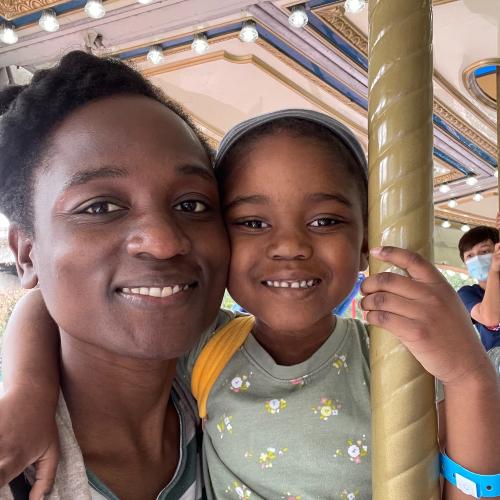 Over time one could see Adelle's focus was becoming less and less on this world and more on things eternal. She was becoming a little missionary for Jesus. She never murmured, never complained, and never uttered any words of discouragement. Adelle continued to decline, and we were in the hospital back and forth. Towards the end of Adelle's life, she couldn't chew, swallow, talk, blink her eyes, walk, move her arms or express her emotions. She was pretty much stuck in a body that could do absolutely nothing. They referred Adelle to hospice care on our last admission in September of 2022, so her mom took her home. Her mom was her hospice nurse giving her the best care possible. After a month of fighting, Adelle started passing away slowly. During her last few breaths her mom began to sing, "Tis so sweet to trust in Jesus". She held on to her mom and her mom held on to her in her arms and sung her softly to sleep on October 11, 2022.
Resurrection Morning!
We believe on resurrection morning she's going to wake up with her first thought of being put to sleep by her mom. However, this time she'll be able to run 150 miles an hour, jump, scream, laugh, blink, swallow, chew, talk 100 words per minute, her voice will work, and she'll be able to shout and sing. God answered our prayers. We did not lose the fight against DIPG because Adelle will be healed on resurrection morning. She is just sleeping for now just like we do when we're not feeling well but her sleep is just going to be a little bit longer. Yes, we miss her dearly, but she was tired and now she is resting. The Lord giveth and he taketh blessed be the name of the Lord!
---
Adelle's Memorial Service
About Adelle's Smile Foundation
Adelle's Smile Foundation (ASF) is a non-profit organization with a mission to provide support to families with a devastating diagnosis of Diffused Intrinsic Pontine Glioma (DIPG) or Diffused Midline Glioma (DMG).